June 7th, 2012
Just wanted to pass on info about an upcoming free event, sponsored by MasterCard Small Business. Click here to RSVP.
DATE / TIME
Tuesday June 12th, 2012
8:00am-8:30am             Breakfast and networking
8:30am-9:00am             Presentation by Scott Belsky
9:00am-9:30am             Networking and book signing
TOPIC & SPEAKER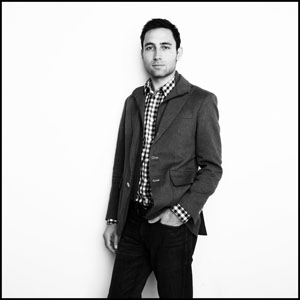 Scott Belsky, co-founder and CEO of Behance
Ideas are worthless if you can't make them happen. Scott Belsky will be leading us in a discussion about how you can transform a creative idea into reality, chronicling how some productive creative individuals and companies make their ideas happen time and time again.
After the presentation, MasterCard cardholders will receive a complimentary copy of Scott's book, "Making Ideas Happen". 
Scott Belsky has committed his professional life to help organize creative individuals, teams, and networks. Scott is the co-founder and CEO of Behance, a company on a mission to organize and empower the creative world. Behance is the leading online platform to showcase and discover creative work, and serves as the backbone for AdWeek, LinkedIn, and thousands of other portfolio sites and online galleries of creative talent. Millions of people use Behance to display and find talent every month. Behance also runs The 99% think tank and conference, an annual gathering of creative leaders focused on the execution of ideas. He is a frequent contributor on MSNBC and has worked with leading companies and organizations including General Electric, Hewlett-Packard, and Proctor & Gamble as well as the United States State Department and the CIA. In 2010, Scott was also included in Fast Company's list of "100 Most Creative People in Business." Scott is the author of the international bestselling book Making Ideas Happen (Portfolio, Penguin Books). He also serves and an advisor and investor in several early-stage companies including Pinterest, Contently, FLUD, and Paddle8. He attended Cornell University as an undergraduate and received his MBA from Harvard Business School.
ABOUT #RETHINK
#Rethink is a free monthly morning speaker series for free radicals. Each event includes a 30-minute speaker presentation and group discussion beginning at 8:30am, followed by 30 minutes of networking before everyone heads off to begin the workday.
The #Rethink Vimeo Channel is now live! Check out previous events here.
ABOUT GRIND
Grind is a members-only workspace and community dedicated to taking all of the frustrations of working the old way and pulverizing them to a dust so fine it actually oils the wheels of the machine. Located at 419 Park Avenue South in New York, Grind offers members a friction-free place to work and collaborate. For more information about Grind visit grindspaces.com. Follow us on twitter at@grindspaces.